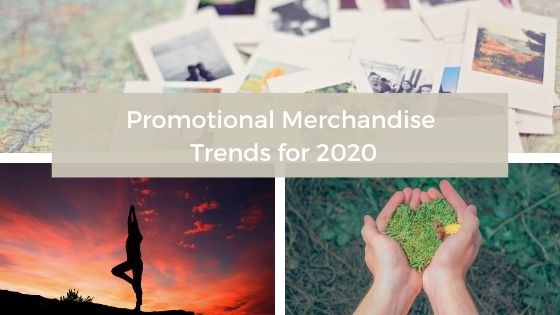 On the hunt for promotional items and corporate gifts to get your brand noticed? It's 2020 and perhaps it's time to relook at your current items and give them a revamp, or maybe you are new to the promotional merchandise scene and looking for some inspiration? Look no further than EXCITE Promotional Merchandise!
In fact, the most recent Global Ad Impressions Study published by the Advertising Speciality Institute found that investing in branded giveaway items and other types of corporate promotional products are the single best way to generate the most impressions for less.
Adapting an Eco- Conscious Approach
It's 2020 and more of us are working that little bit harder to reduce our carbon footprint. Enough about hearing about this on the news and social media, it's now time to take action.
At EXCITE we have a wide range of 'Eco Friendly' products, from your everyday essentials; pens, mugs and umbrellas to lightening charging devices and even lanyards! Investing in eco conscious merchandise is a sure way to make the right impression this year. Bestsellers include our Eco Wood Bluetooth Barbell Speaker, Sleeved Bamboo Travel Mug and Recycled Cotton Tote Bag.
Shop the full range at http://www.excitepm.co.uk/search?q=eco
Healthy Living Products
With more and more companies and individuals adapting a holisitic health approach, why not choose merchandise to reflect your company culture and values? If you are encouraging staff to get active and make healther life choices, why not gift branded promotional merchandise such as refillable water bottles, pedometer, or yoga mat.
Check out our full selection of health focused products at http://www.excitepm.co.uk/search?q=health
Creating Memorable Experiences
Stand out from the crowd with experiential products. These gifts will create a 'people don't remember what you did, but they will remember how you made them feel'. It's not necessarily the gesture of giving that the customer will remember, but they will remember the sweet tasting treat which was gifted by their employer/ supplier or customer. Why not celebrate International Chocolate Day as the perfect excuse to treat your clients and colleagues with a chocolate treat. Our bestsellers include our Chocolate Message Envelope, Maxi Round Chocolate Coin Pot and Milk Chocolate Lollipop.
For more ideas visit http://www.excitepm.co.uk/box-containing-7chocolates-sc00216932
For all enquiries contact info@excitepm.co.uk or alternatively give us a call on 028 9267 4020