Winter is here!
Warm-up your marketing with our top Winter Promotional Products!

It's that time of the year again, time to make the most of the dark cosy winter nights. Dust off the hot water bottles and enjoy winter walks in your puffer coat!
At EXCITE PM we have a great selection of wonderful winter promotional giveaways.
An umbrella is a classic corporate gift that makes a big statement. It can present the perfect opportunity to market your business and make your customers' days that bit more bearable with must-have seasonal items.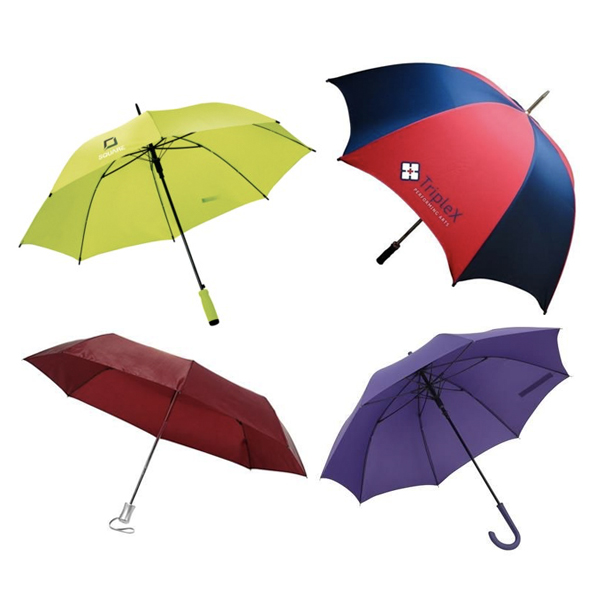 From £1.50
Shop our full range of Umbrellas here.
Beanie hats are also a great addition to your staff uniform in the cold weather. Available with print or embroidery options, contact our team today for a quote.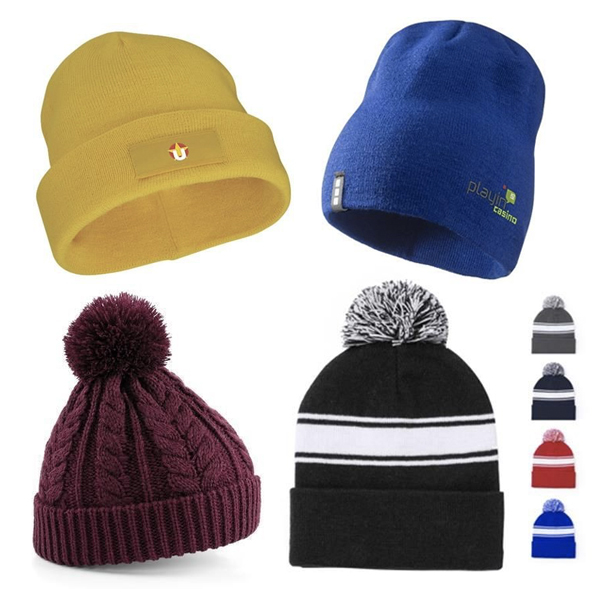 From £0.75
Shop our full range of beanies hats here.
Winter sees an  increase in the common cold - as if COVID-19 wasn't enough to think about - so having plenty of hand sanitiser available onsite for customers and staff to use will definitely be beneficial.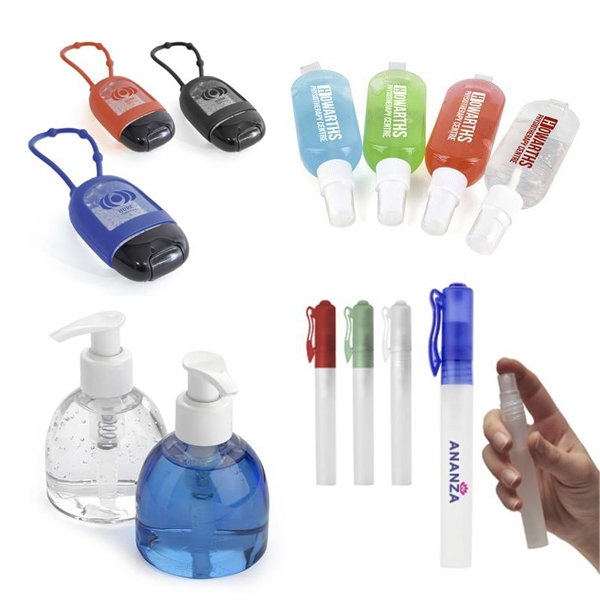 From £0.79
Shop our full range of Hand Sanitisers here.
Why not check out our range of Sanitising Solutions, ideal for your business premises and starting from as little as £99!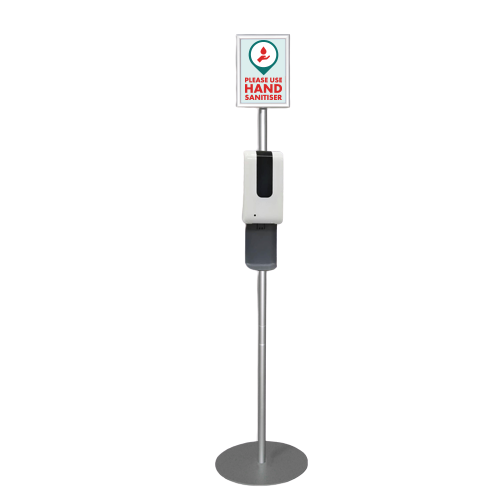 View our range of hygiene solutions from only £99.00
Along with making sure your customers happy, you also need to consider your staff too. Add these zipped fleece jackets to your employees' uniform to keep them warm during their shifts. Embroidered or printed with your logo, these branded fleeces are stylish and durable,  resulting in a fantastic long-term investment.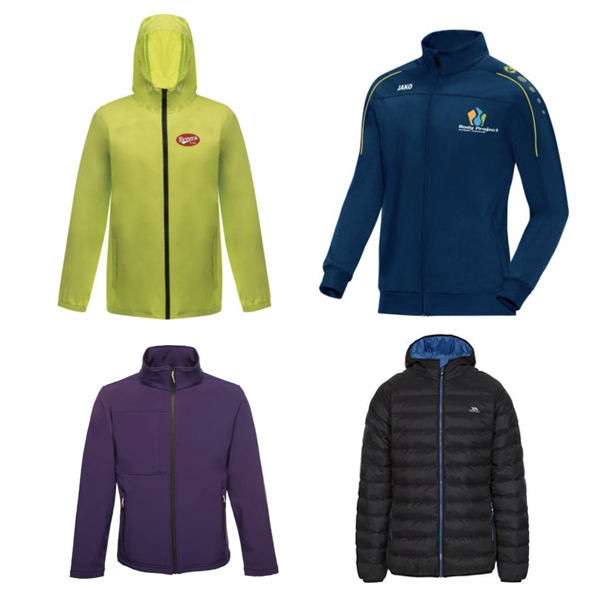 From £15.00
Shop our full range of clothing here.
With so many continuing to work from home throughout the winter months be sure to gift products that will help get your team through the winter. Or perhaps your staff are travelling to the office or simply operating from their bed-to-desk Working from home setup, make the morning commute - and the morning in general - that bit easier with branded travel mugs.
Our best-selling reusable coffee cups are designed to keep the user's favourite drinks at the perfect temperature for longer, whilst keeping your brand on display with every sip. They're also fantastic for adding an eco-friendly aspect to your winter marketing campaign as they can help reduce the amount of single-use takeaway coffee cups being used.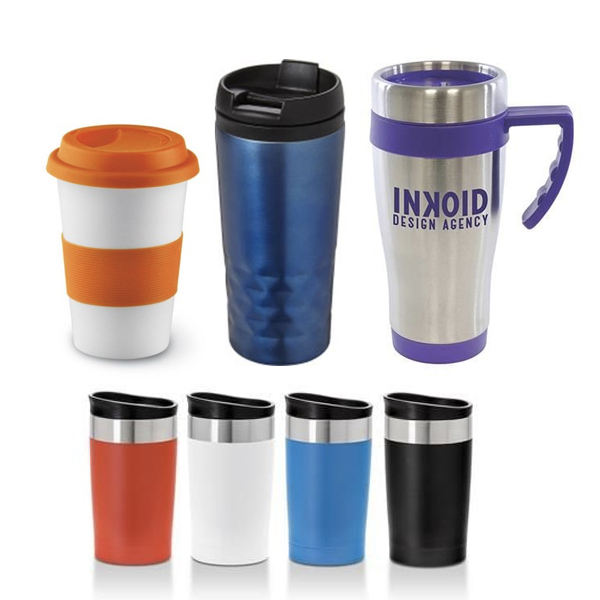 From £1.50
Shop our full range of Thermal Mugs here.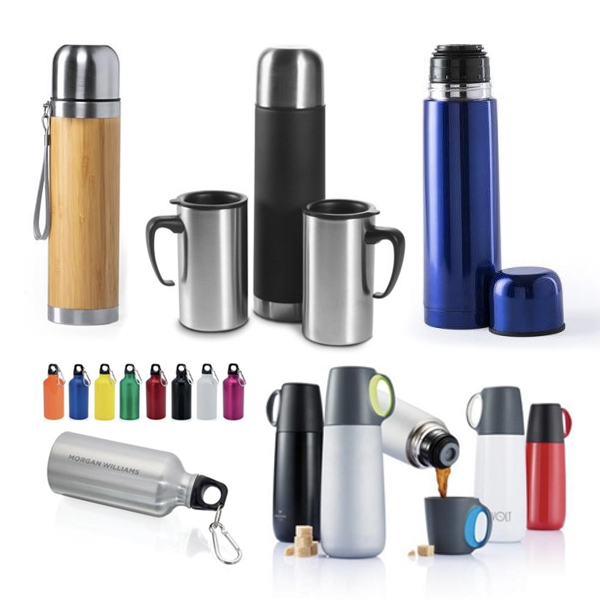 From £1.50
Shop our full range of flasks here.
Winter isn't just about the cold and wet weather, we also enter into shorter days and long dark nights. Make sure you are ready for the shortest day of the year (21st December). From schools to construction sites, promotional hi-vis clothing is a brilliant way of illuminating your brand during the winter. 
Our Safety Reflective Vests comprise a fluorescent background and two reflective stripes for enhanced visibility for the wearer on even the darkest days. Ideal for safety on the roadside, at sporting events and on construction sites, and so much more, each of these branded hi-vis vests features your logo printed on the front for high-impact business exposure. They're great for awareness, as well as for showing your employees that you have their health and safety at the core of your business.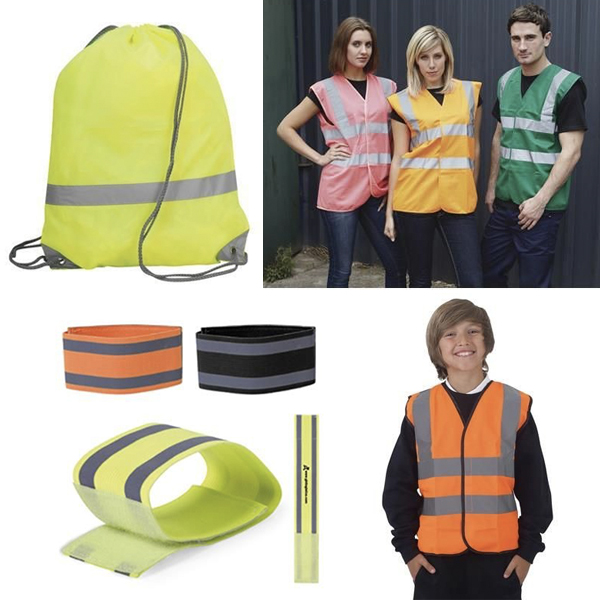 From £1.50
Shop our full range of hi-vis products here.
As the nights begin to draw in and the temperatures start to drop, it's a great idea to send your customers merchandise that will make tackling the winter a bit more bearable - all the while advertising your brand. And at our great low-cost prices, you really can't go wrong!
Are you looking for a promotional item that will put your brand in the hands of your customers when they need you most? Yes? Then look no further than our Deluxe Ice scrapers. Available in a range of vibrant colours and printed with your logo in full colour to the front, they offer great usability to the recipient and lasting exposure of your business.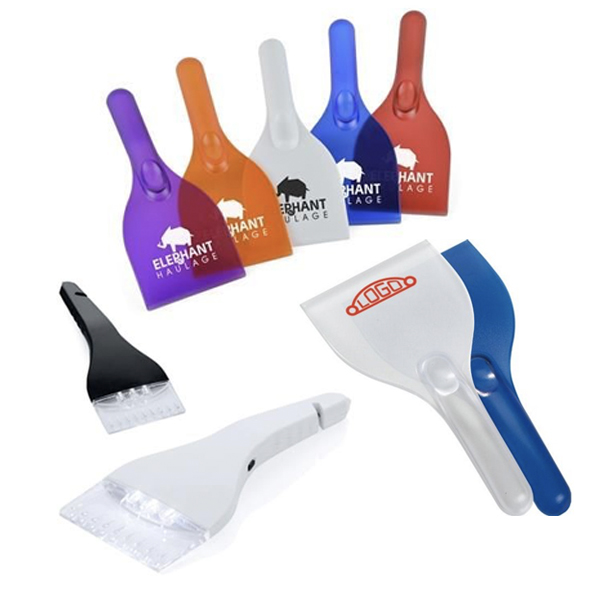 From  £0.39
Shop our full range of Ice Scrapers here.
Perfect for wandering through the car park at night or finding that coin you just dropped, our best selling promotional torch keyrings combine functionality with brilliant brand awareness. Each of these branded keyrings features a handy and easy to use torch that's printed with your company design, meaning your customers and clients will carry your brand with them wherever they go.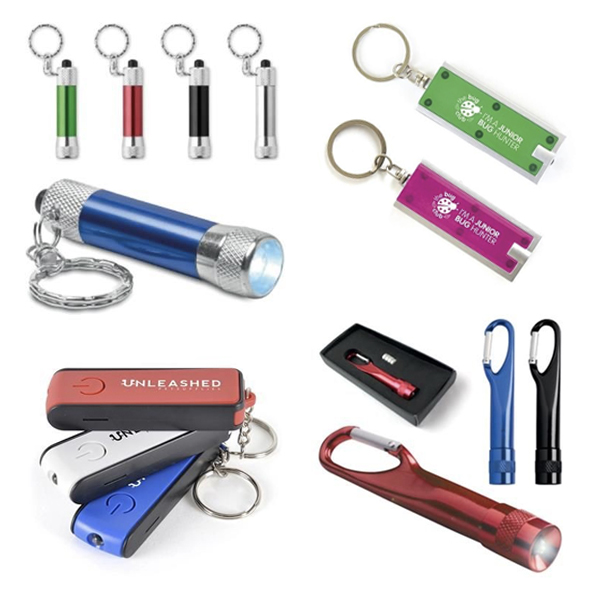 From £0.75
Shop our full range of Torch Keyrings here.
From printed ice scrapers to branded umbrellas, antibacterial lanyards to beanie hats, we have brrr-illiant  promotional winter giveaways to heat up your marketing campaigns this winter. 
Need help finding a specific item? Simply contact a member of our friendly and experienced Sales team on 02892674020 or email info@excitepm.co.uk  today.